Photographs ONE
Wichita, Kansas, February, 2006
Dr. Robert M. Schoch & Dr. Colette M. Dowell
NOTE: Due to the reflections on the glass of the displays and the way the exhibits were displayed, I had to clean up the photographs, cut out some of the pictures so they are more clearly seen, and remove some distracting particulars. I did the best I could; hopefully you will see the gist of some of the displays.
The first pictures here are of a real female mummy from Egypt. She is unknown, but is thought to be of Royal descent because of the way she was found and how her hands are laid. She has braided hair and her teeth are broken. It is thought that looters had initially found her and removed her and tore her up looking for treasures. This is what she looks like now. I do not know how old she is. She is laying in a glass case.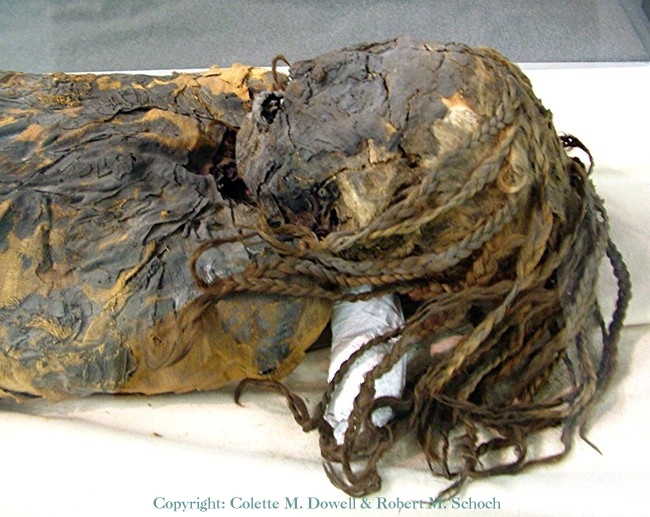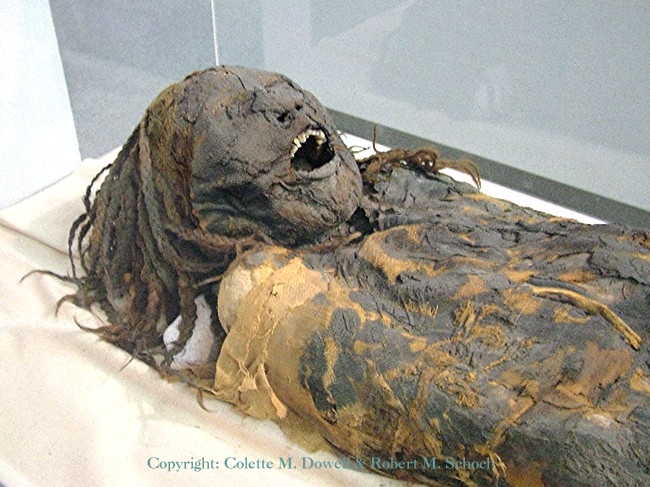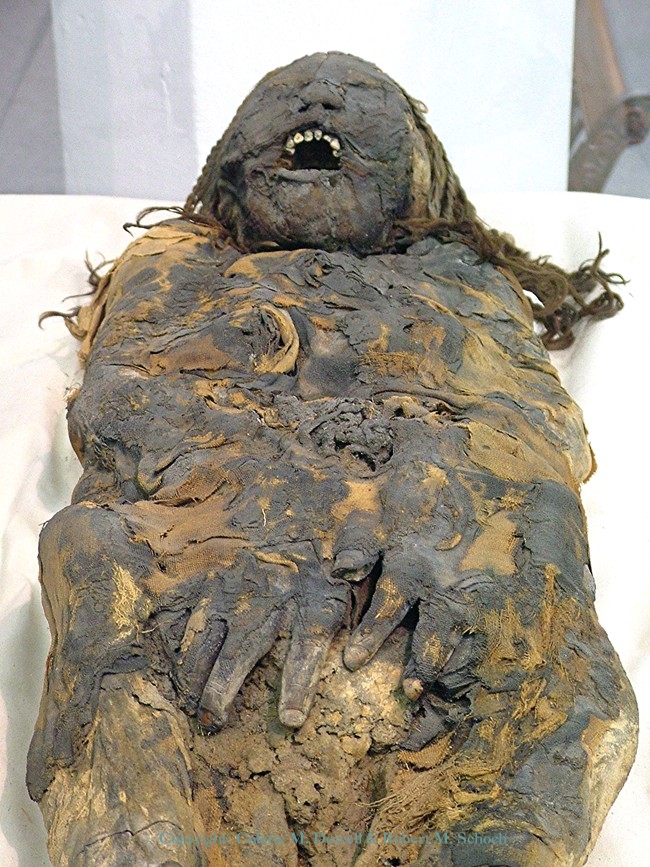 Continue to page 2 of photographs.
BACK TO COMMENTS FROM OTHERS ON OUR PRESENTATION:
BACK TO ORIGINAL ARTICLE ON MY MUSEUM OF WORLD TREASURES EXPERIENCE:
<![if !vml]>

<![endif]>

An International Networking Educational Institute
Intellectual, Scientific and Philosophical Studies
Copyright © 1995, 2005
TABLE OF CONTENTS

The Official Website of
Dr. Robert M. Schoch, Ph.D.
Copyright ©2003, 2005
Dr. Robert M. Schoch & Dr. Colette M. Dowell
Angela Praxter - Professional Assistant